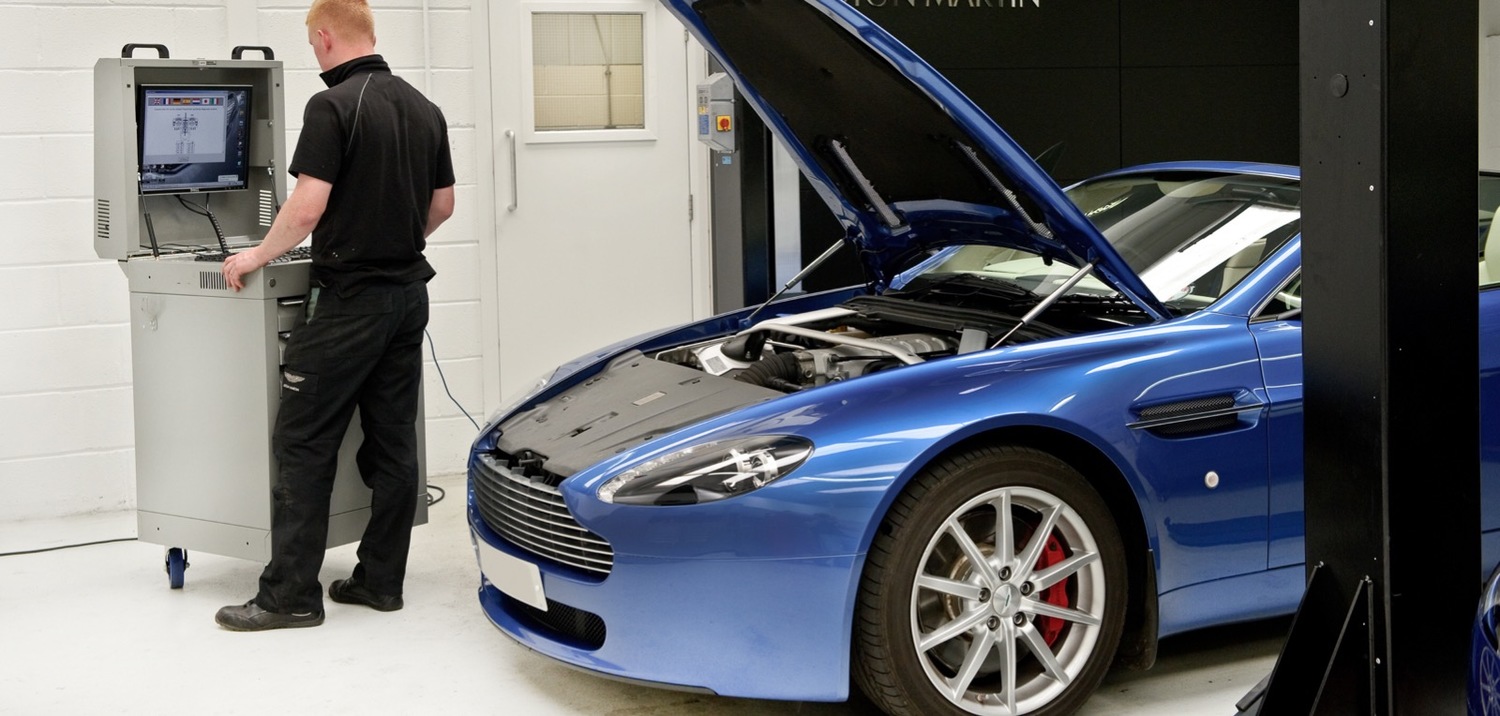 Servicing your
Aston Martin
Aston Martin Service Specialist - Car Barn is an independent Aston Martin specialist based in the North East of England, County Durham also covering Newcastle. We have technicians who are Aston Martin experts and aim to offer outstanding service, repair and diagnosis correctly to the highest standards. Car Barn is a sister company to the well-established and world-renowned Aston Workshop, a company which has been maintaining, enhancing and caring for Aston Martin motor vehicles over 30 years.

Aston Martin motor vehicles require knowledge, time and patience to look after them correctly. Servicing and Maintaining your Aston Martin correctly is important to prolong its life and ensure there are no unexpected mechanical failures. Whilst your vehicle is with us we can offer several additional services from paint and body repair to alloy wheel refurbishment. As an independent specialist, we offer a unique experience. Neighbouring the garage is the Black Horse restaurant and hotel. Why not try our service and stay option? Drive-up in your beloved vehicle. Hand over the keys. Enjoy yourself in the rolling countryside of Beamish. Rest and eat well in the Black Horse Beamish (packages provided by us at discounted rates). The next day drive home in your serviced vehicle.
If this is of interest to you please contact us to arrange. Wondering how much it costs to have your Aston Martin serviced with us? See our Aston Martin Service schedule below.