After Sales
Classic & Exotic Car Servicing
Our outstanding background of rebuilding and restoring classic cars means that Car Barn has more than just a service facility at your disposal.

With our level of expertise and extensive knowledge, we are able to undertake any degree of maintenance work on any make of car.
Add to this the fantastic 'Gastro Pub' right next door, and a trip to Car Barn can turn out to be quite a memorable event for those who haven't visited us before, indeed, turning what might usually be seen as a chore into a very pleasant experience and one that can be enjoyed by all.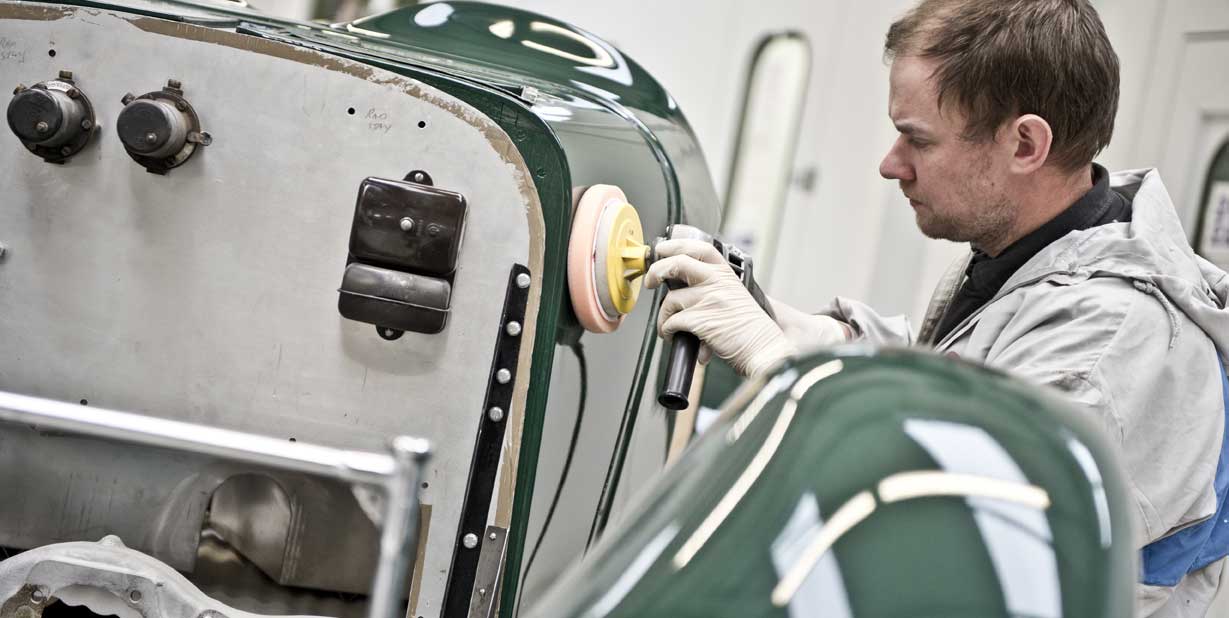 Car Body Shop for All Cars
The capabilities we offer include a panel shop, with dedicated Category A quality booths for aluminium and steel fabrication and panel repairs and restoration. With these come a full set of jigs, welders and panel shaping tools and dedicated and skilled staff that have a wide range of capabilities, be they required for restoration work or for crash repairs.

Complementing the panel shop we have invested in the latest paint booth and paint preparation facilities, enabling us to prepare and paint cars to the highest standards.

Our standards are uncompromising. We use the latest paint technology with the old fashioned standards of hand blocking and polishing to achieve the true mirror like finish. Achieving those standards routinely means of course that time and effort is also needed to ensure that the underlying panels are correctly shaped, so that we do not need to use copious quantities of filler and that we spend time to ensure that before we start painting, the panels are truly flat and straight. It is this attention to detail that distinguishes the best hand finished cars from all others. The end result is a thing of beauty that will give pleasure every time you look at your pride and joy.