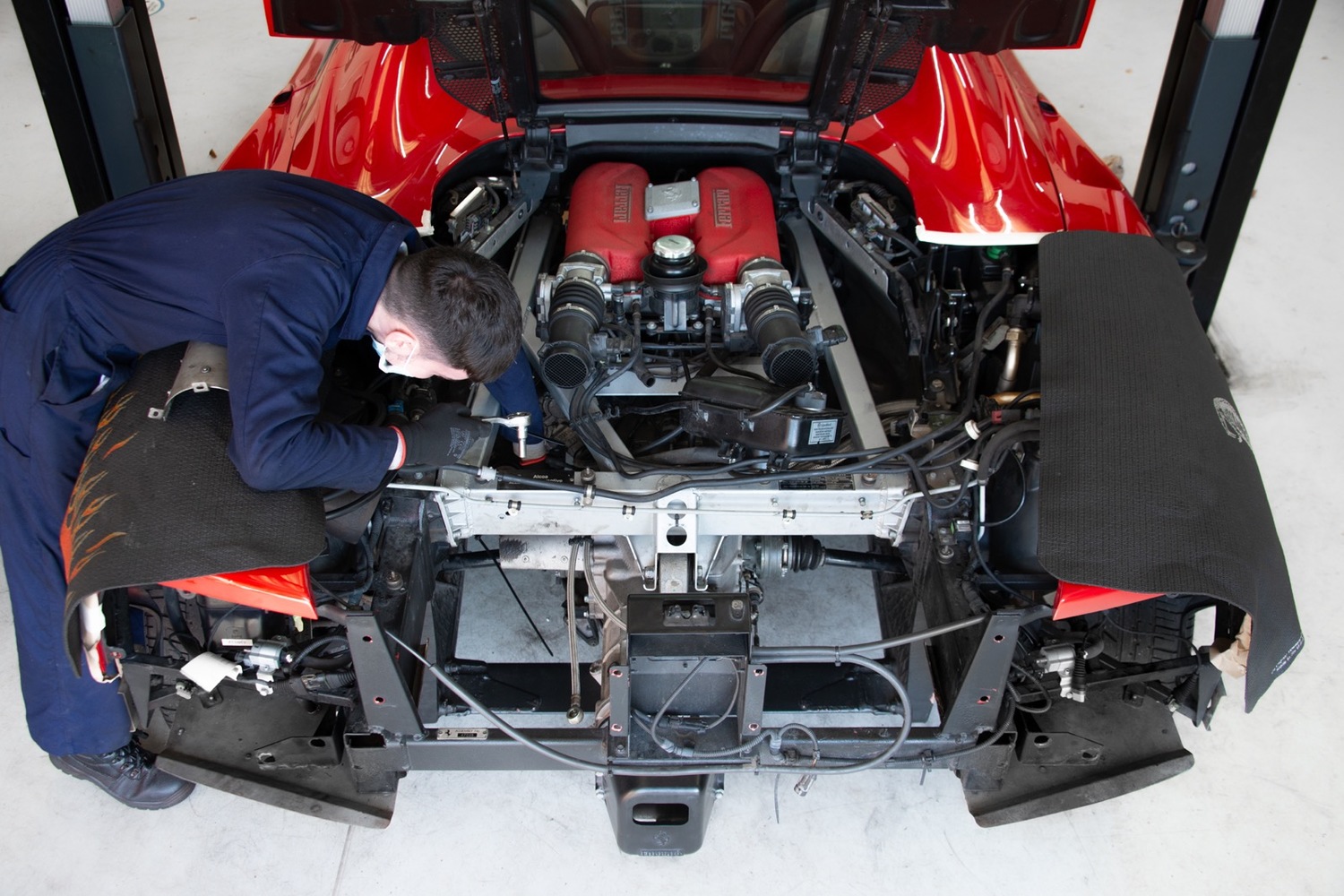 Ferrari Service Specialists - Car Barn is an Independent Ferrari service and repair specialist based in the North East of England, Durham, as well as covering Newcastle upon Tyne and the entire UK for classic & vintage Ferrari's. Our aim is to offer an outstanding service, repair and diagnostic reports to the highest of standards.
Car Barn is a sister company to the well-established and world-renowned Aston Workshop, a company which has been maintaining, enhancing and caring for fine motor vehicles for over 30 years.
Ferrari motor vehicles require knowledge, time and patience to look after them correctly. Servicing and maintaining your Ferrari correctly is important to prolong its life and ensure there are no unexpected mechanical failures. Whilst your vehicle is with us we can offer several additional services from Ferrari paint and body repair to alloy wheel refurbishment. As an independent specialist, we offer a unique experience.
Neighbouring the garage is the Black Horse restaurant and Luxury Boutique hotel. Why not try our service and stay option? Drive-up in your beloved vehicle. Hand over the keys and enjoy yourself in the rolling countryside of Beamish. Rest and eat well in the Black Horse Beamish (packages provided by us at discounted rates). The next day drive home in your serviced vehicle.
We offer a range of Ferrari services, including an Annual Service, Major Service, Timing Belts Only, Timing Belts and a Major Service, Clutches and Sports Exhausts.
As a specialist with the Italian outfit, we are able to service the following Ferrari models, 288 GTO, 308, 328, 348, 360, 456, 512 M, 512 TR, 550, 575, 599, 612, California, Enzo, F355, F40, F430, F50, Testarossa, 812, 458, 488 and GTC4 Lusso. This extensive list of Ferrari models demonstrates a high level of skill and experience within the Car Barn workshop.
If you're interested please get in contact with us, please call +44 (0) 1207 288 760 or email us on sales@carbarn.co.uk.