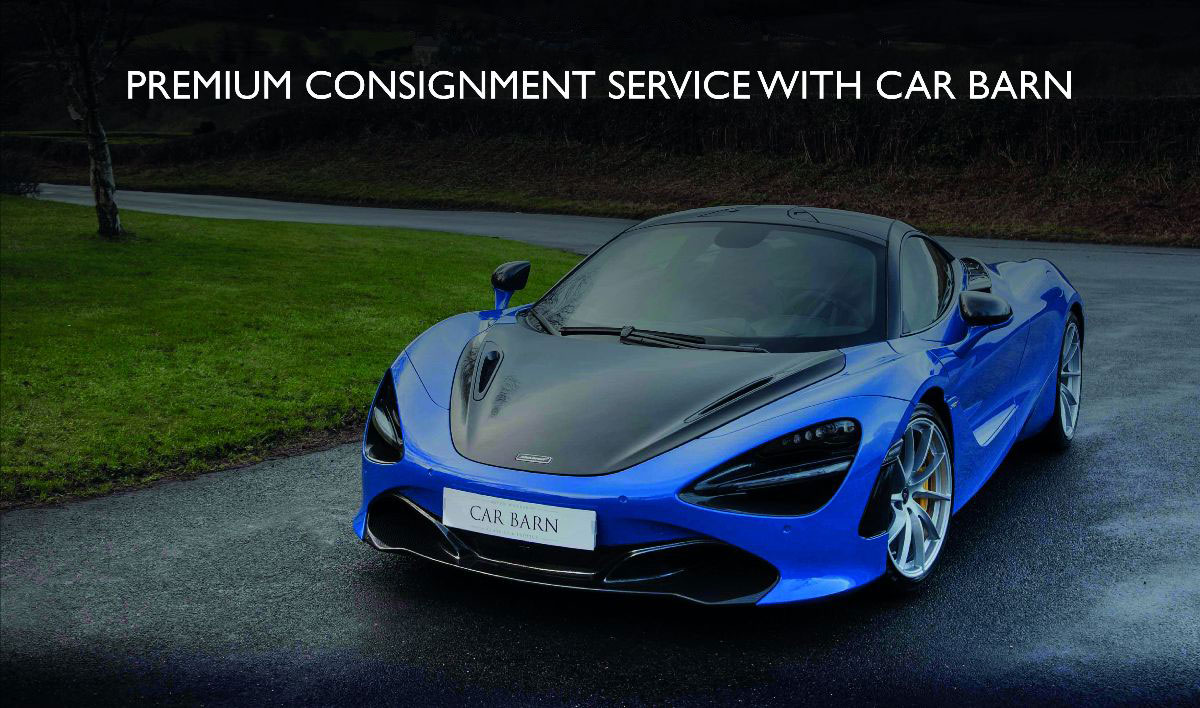 'Welcoming new to market cars to sell exclusively with Car Barn'
Car Barn Beamish has been discretely sourcing and offering to the market rare, exotic and sought-after sports and classic cars from its base in the County Durham countryside since 2012. We are proud to offer a friendly and approachable service to both clients consigning their vehicles with us and also our extensive customer base. Our success in finding new owners for the cars we offer to market means that we have an extensive database of satisfied customers both in the UK and globally. We are confident that consigning your vehicle with us will help to present the car to an extensive audience of interested buyers.
We recognise that parting with your vehicle can be a difficult process. Should you decide to consign your vehicle with us you can rest assured that it is in the hands of dedicated experts in rare & exotic cars. Our team are passionate about finding both the right buyer and the best returns for our sellers.
We are dedicated to removing the concerns normally associated with selling a specialist vehicle privately which typically include, preparation, marketing costs, buyer verification, test drive, negotiation, payment handling and after sales.
Upon consignment, your vehicle will be inspected for market readiness, stored in our pristine secure showroom facility & receive a full complimentary interior and exterior cleaning routine to prepare it for the market place. Next your vehicle will be meticulously photographed to capture its beauty, special features and intrinsic details from every angle before being presented for sale online, in magazine publications and in our showroom.
Car Barn - Your first choice to sell your exotic car with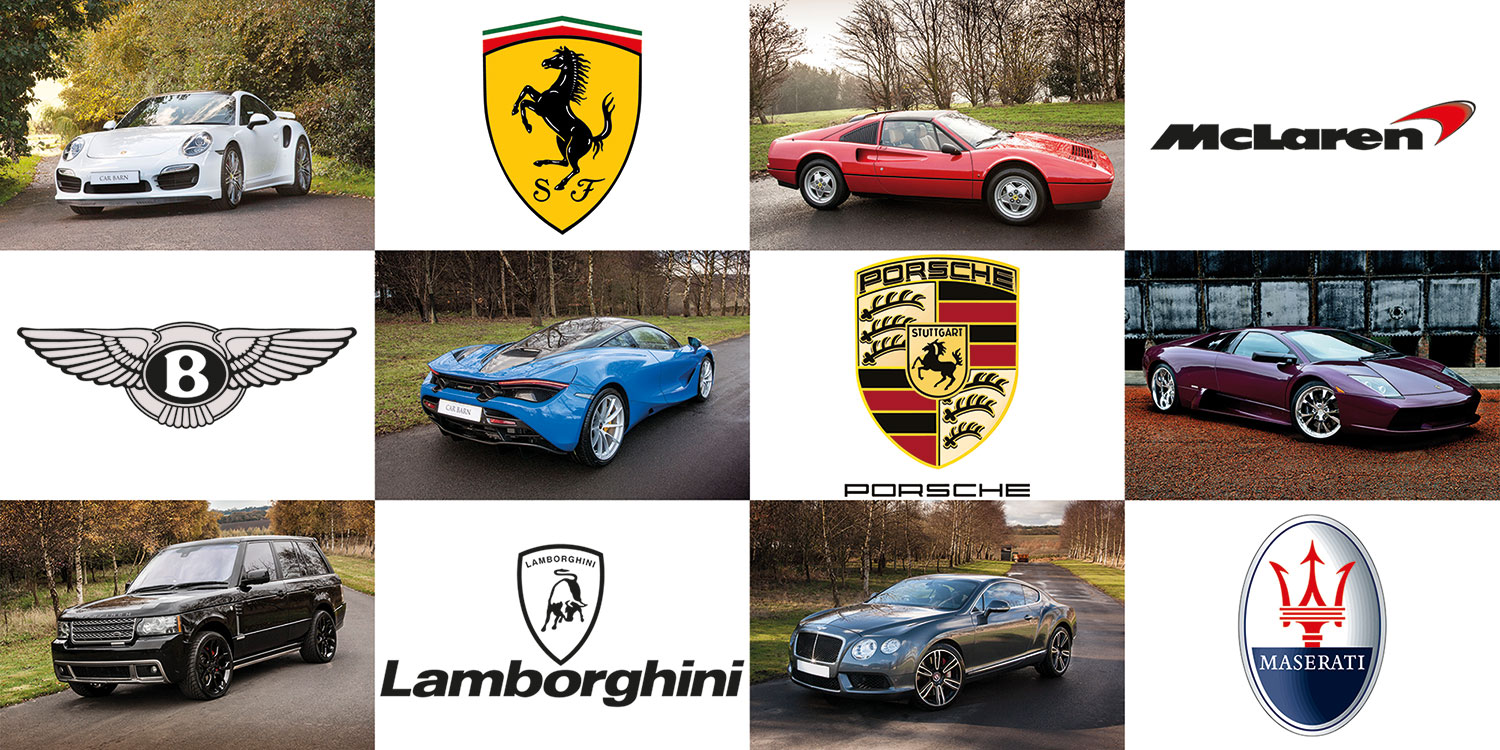 Is your vehicle
Rare, exotic or high performance?
Well cared for with maintenance records?
Under used and perhaps taking up space that could be filled with your next car purchase?
If the answer to any of these is yes, then Car Barn's consignment service could fulfil your needs. We discretely maintain a stock of great cars in our showroom so our sales team can present to as many interested parties as possible with pride. Potential customers are sourced from our database and using traditional and digital advertising mediums.
If you're ready to sell your vehicle you may want to avoid the cost and complexity of advertising it across multiple platforms simultaneously, taking time out of your day to answer queries or to host visits and drives from prospective buyers, then get in touch with us at Car Barn.
Let us invite you to visit our showroom and have a chat with Jonathon about our convenient services. We'll be able to show you what will happen to your car while it is under our care, how often you will be updated on the sales enquiries and progress of the car and discuss the flexibility of your agreement with us. More importantly we'll be able to assess if the service fits both the purpose and needs of you and your car.
Why consign your car with us?
No Upfront Fees

When you consign your car with us at Car Barn, there are no upfront fees for you to pay. To get things started, following an appointment with our Acquisitions Manager, George Craven, we would simply need the consignment vehicle paperwork so that we can undertake a market appraisal, agree an accurate valuation and that both parties are happy with. We don't get paid until we sell your car. Our payment will come in the form of the buyers fee which will all be discussed and agreed before offering the car for sale.

Professional Marketing

Car Barn's marketing programme means that your car will receive comprehensive and multi-media coverage guaranteeing exposure and giving you the best chance to find a buyer. Upon receiving your vehicle, our in-house photographer will take a suite of professional photos detailing the exterior and interior of the car to make it look spectacular to all interested parties. We will advertise your car not just on our own website, but also leading third-party providers such as Piston Heads, Car & Classic and Classic Driver. Not only that but your car will also feature in print advertising in Octane magazine, monthly email alerts to our news subscriber list and lastly through our social media platforms.

Industry Experts

Throughout the consignment process you will have the undivided attention of our sales expert and acquisitions manager George. George is equipped with many years of automotive sales experience and is passionate about rare and exotic cars. We are confident we can not only put a fair market value on your car, but we can also represent your car honestly, knowledgeably and with confidence to any potential buyer.

Convenience to you & Peace of Mind

We work hard at Car Barn to make sure every step of the consignment process is seamless and provides you peace of mind. Whilst your vehicle is with us, it will be stored securely in our facility and will be fully insured, even on customer test drives. As customer visits and enquiries for the car will be taking place at our Car Barn facility, you can gain the added benefits of both security and convenience. By avoiding the need for strangers to visit your home, by ensuring your car is fully insured on test drives and by entrusting the payment verification process to professionals you are opting for the secure choice. Convenience means knowing that you won't have to take valuable time out of your day to wait for potential buyers to show up or handle their questions about the car's history or maintenance. Selling your car with us at Car Barn allows you to relax knowing everything is being taken care of.

Flexible Agreement

Our consignment service is flexible to fit around your needs. If at any time you wish to cancel the agreement, you can do so at any time and without any cancellation fee. We also allow you continued access to your vehicle, while we work hard to find a buyer for it. In the event of a successful sale we will handle all of the paperwork for both parties and arrange for you to receive your copy along with your payment.

Added benefits & protection for buyer & seller

The added benefit of consigning your car with us is that our service can protect you from any customer complaints about any defects or reliability issues. Upon receiving your vehicle our team of mechanics will thoroughly check it and ensure it is ready for sale. Furthermore, the benefit of selling the vehicle via a registered car dealer is that we can offer a warranty upon the sale giving added confidence to the potential buyer. On top of all that, with Car Barn handling the sale of your car, we can offer the buyer finance packages thanks to our association with car loan specialist JBR Capital.
Your dedicated point of contact
Hi there, let me introduce myself. I'm Jonathon Webb and as Acquisitions Manager here at Car Barn, I'll be your sole and dedicated point of contact if you choose to sell your car with us. I'll be by your side every step of the way right from any questions you may have about the process for those new to consignment, right through to the sale of your car.
I've been involved with the sales of exotic and rare cars for many years, which has instilled in me the knowledge, experience and contacts needed to not only find the right buyer for your car but to assess & highlight all the key features from your vehicle to give it the best chance of selling as quickly as possible.
If you have any questions at all about the consignment process or you are considering selling your exotic car, you are more than welcome to contact me on my mobile on 07442 897760 or you can email me on jonathon@carbarn.co.uk