The INEOS Grenadier - Now at Car Barn
Car Barn Beamish are proud to be the only North East-based sales and servicing agent for the new INEOS Grenadier 4x4. The new INEOS Grenadier is built to fill a gap in the market of a utilitarian, no-nonsense 4X4. Combining rugged British spirit with German engineering rigour, it is a truly uncompromising 4X4 built from the ground up. It has already taken on the world's toughest terrains and weathers through an extensive testing and development programme covering over 1.8 million kilometres in 15 different countries. INEOS automotive have truly learnt from the best of the past when building the Grenadier, and the result is a true utilitarian 4X4 designed for the 21st Century.
Grenadier Models
All Grenadier models come with a choice of two 3.0-litre six-cylinder turbo engines; a diesel variant (246bhp, 550Nm), and petrol (281bhp, 450Nm). Pricing is unchanged between the two engines, meaning that there is no compromise when it comes to configuration of your Grenadier. The Grenadier also utilises permanent four-wheel drive and an eight-speed ZF automatic gearbox, ensuring its ability to get the job done whether towing a horse box or traversing a rugged landscape. Standard equipment also includes LED lights, Recaro Seats, and Brembo brakes.
The Grenadier starts from £64,500 for the 2-Seat Utility Wagon, and £65,000 for the 5-Seat Utility Wagon.
Two Belstaff special edition Station Wagons, the Trialmaster and the Fieldmaster, are also available, both priced from £76,000. The Trailmaster comes as standard with the Rough Pack (front and rear locking differential, all-terrain tyres, a snorkel, and an auxiliary battery) and the Smooth pack (reversing camera, heated door mirrors and USB outlets). The Fieldmaster also comes with the Smooth Pack as standard, along with heated leather seats, 17-inch alloy wheels, carpet floor mats and Safari roof windows.
To learn more about the different models of Grenadier, click the button below.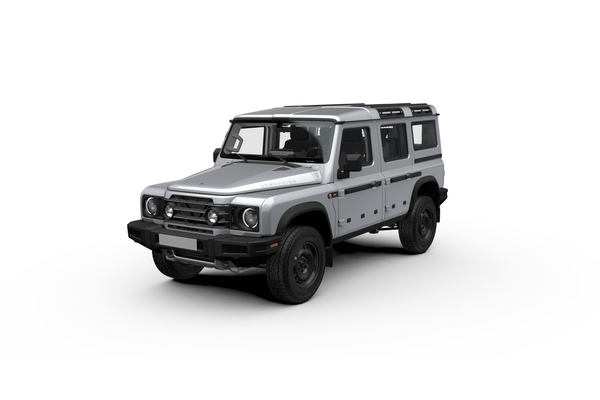 GRENADIER UTILITY WAGON
FROM
£ 64,500
A blank canvas for you to configure to your exact needs. A stripped back, no nonsense workhorse that is Built on Purpose for the world.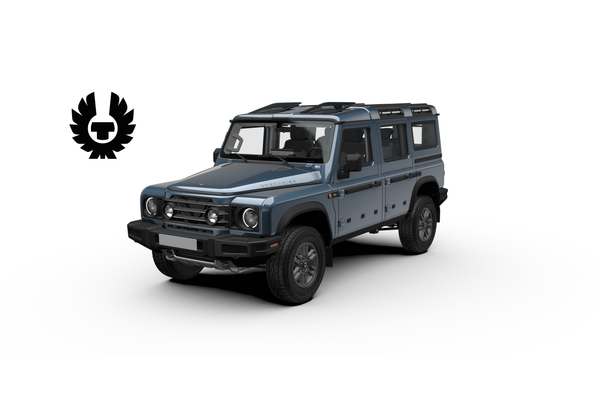 GRENADIER TRIALMASTER EDITION
From
£ 76,000
For the most extreme off-road conditions, the Grenadier Trialmaster Edition is specified to ensure there are no limits to your adventures. Named after the iconic Belstaff Trialmaster Jacket which debuted in 1948 and was designed to cope with the gruelling conditions of the Scottish Six Days Trial.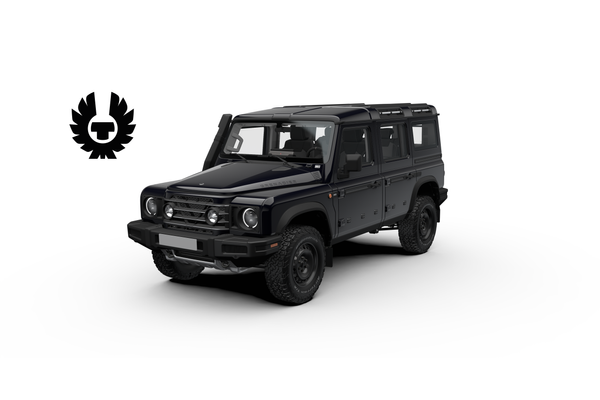 GRENADIER FIELDMASTER EDITION
From
£ 76,000
For exploration and escapism. No matter the destination the Grenadier Fieldmaster Edition ensures a refined and comfortable journey. Named after the streamlined Belstaff Fieldmaster Jacket, a modern take on a classic design focused on outdoor pursuits.
CONFIGURE YOURS