Car Barn Drivers Club
What is Car Barn Drivers Club?
Established in 2022, Car Barn Beamish hosts a series of monthly events aimed at local car enthusiasts. Held on Thursday nights at the Red Row Estate, home of Car Barn, Aston Workshop and the Black Horse pub, our CBDC events put a twist on the standard car meet with each event having a unique theme ranging from detailing to dogs and everything inbetween. Since the Drivers Club started, our events have snowballed in popularity month after month, with over 200 sports, classic, modified and performance vehicles in attendance.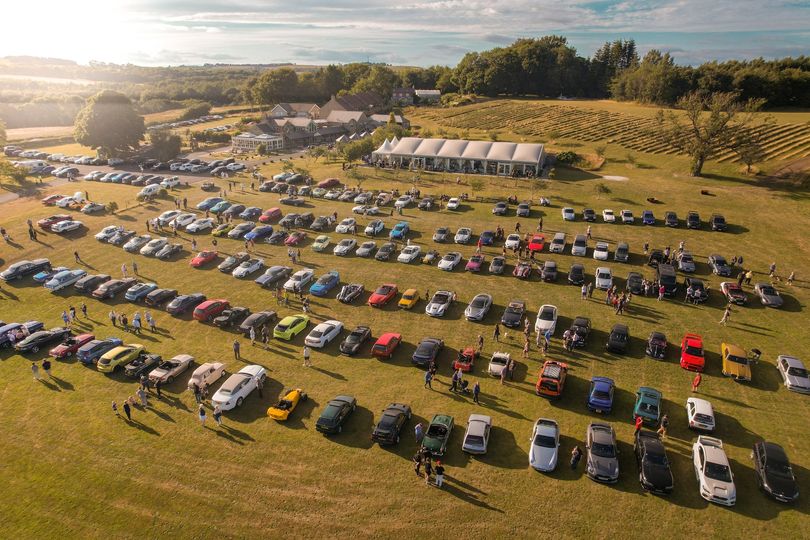 Car Barn FAQ's
How do I join the Car Barn Drivers Club?
The Car Barn Drivers Club is free to take part in, as is open to any enthusiast of sports, performance and classic cars. No subscription is required, and everyone is welcome to attend and take part in our CBDC meets.
When and where to the events take place?
The Car Barn Drivers Club meets take place once a month on a Thursday night starting at 5:30pm, hosted in the Car Barn showroom.
What's with the event titles?
All of our events have a unique theme, which could be centred around virtually anything! The basic format is always the same; our Car Barn Drivers Club events are free to attend car meets where enthusiasts can show off their pride and joy! The themes add some variation to each event with special activities and food unique every month.
Will there be food and drink offerings?
Our on-site 300 year old gastropub, the Black Horse, provide a custom menu for each event for guests to purchase from our showroom. For those wanting a wider range of options the pub itself is open and available for bookings during every event.
Are the events weather dependent?
We endeavour to keep our events on whatever the weather, and with plenty of hard standing parking available cars have plenty of places for cars even if it's raining. Any activities take place inside the showroom or in the Black Horse Beamish Orchard Marquee.
Car Barn Drivers Club 2023 Calendar:
Thursday 13th April - "Slot Car Barn"
Thursday 11th May - "Car Barn Motorsport Night"
Thursday 15th June - "How's Yer Father"
Saturday 1st July - "Car Barn Summer Festival"
Thursday 20th July - "Hot Cars and Hot Dogs 2"
Thursday 3rd August - "Bikes at the Barn"
Thursday 17th August - "The Car Barn Trophy"
Thursday 21st September - "Elbow Grease"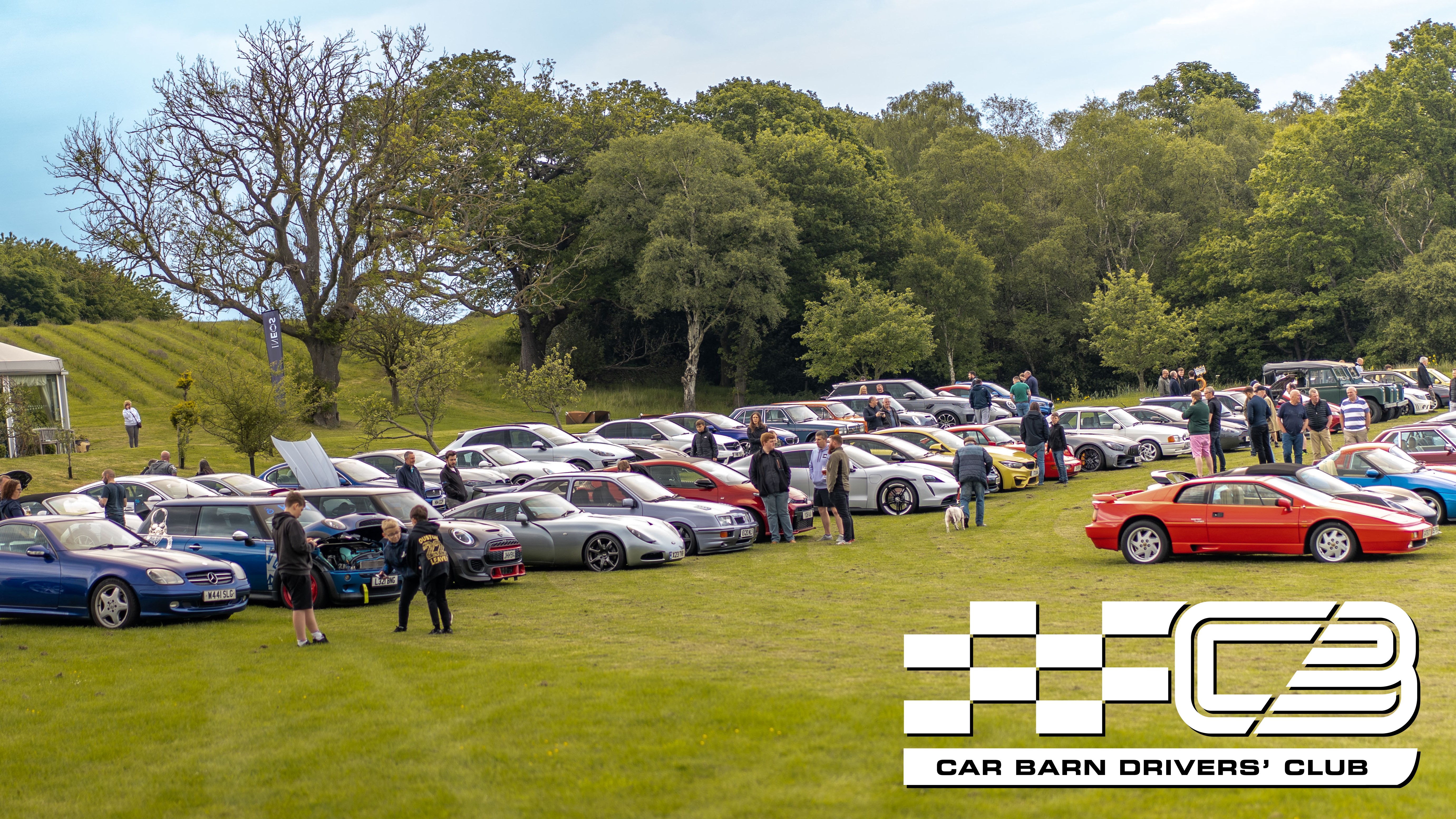 How do I get involved?
Participation in Car Barn Drivers Club events is free, simply turn up for the evening in your classic car, sports car, or supercar and enjoy the company of other enthusiasts around what has proven to be an interesting mix of cars and owners from the North East and further afield. To register for free with the Car Barn Drivers Club mailing list , please send an email to drivers@carbarn.co.uk.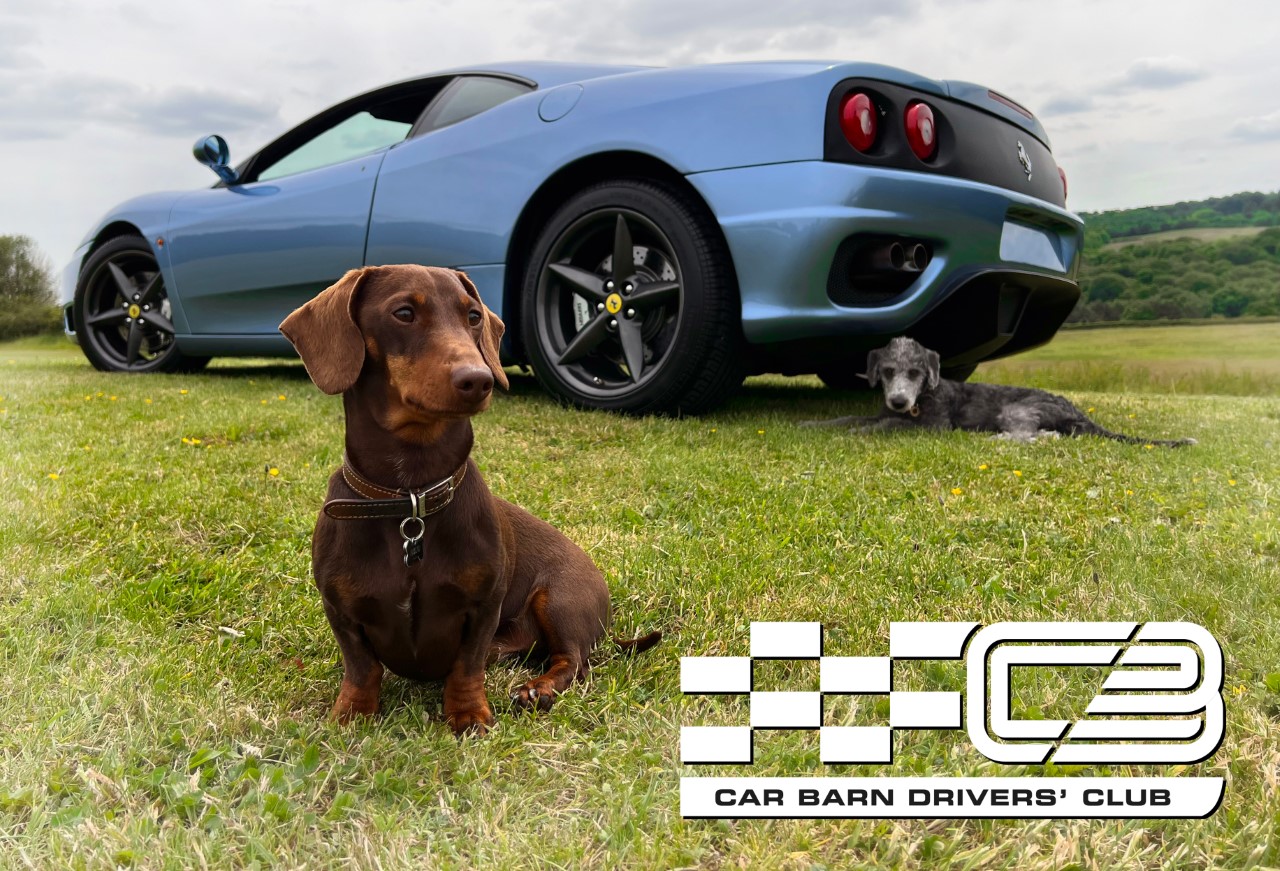 Our calendar of events for 2022 is shown below.
April 2022 - "BBQ Meet" - A warm welcome to all car enthusiasts at The Car Barn
Our first Car Barn Drivers Club event was held on Thursday 7th April 2022, where we welcomed Car Barn Drivers Club guests down to Car Barn Beamish and hosted a celebratory BBQ on our grounds. The Car Barn showroom doors were also wide open for guests, with many admiring our collection of sports, performance and classic cars for sale. We saw a large turnout for our inaugural event with a large variety of vehicles from all over the North East. Vehicles on display included Porsches, Aston Martins, Mercedes AMG, and more.
May 2022 - "Aston all Areas" - Workshop Tour at Aston Workshop
Hosted at Aston Workshop, our second Drivers Club event, Aston All Areas, welcomed Drivers Club guests to a behind-the-scenes look at our facilities.
Held on Thursday 5th May 2022, a limited number of pre-booked workshop tours took place on the night, which were exclusively arranged through our Car Barn Drivers Club mailing list. Visitors were treated to an in-depth tour of all of our facilities, including our showroom, workshops, paint shop, and more. Drivers Club guests gained a rare insider view at our facilities at Aston Workshop, and the type of Astons that are in our workshops and showroom. A host of Astons, both heritage and modern, were on display, among other marques of vehicle both modern and classic.
June 2022 - "Grenadier Gathering" - A behind the scenes glimpse at new 4x4 company INEOS Automotive & quiz night at The Orchard Marquee
The third monthly event, held on Thursday 2nd June 2022, Grenadier Gathering featured both an automotive themed pub quiz and a new car launch in one drivers club meet. The Orchard Marquee bar and Black Horse patio bar were serving food and drink, including a hog roast. There was also a free to enter motoring themed pub quiz. The event was named the "Grenadier Gathering" to coincide with the recent launch of the new INEOS Grenadier 4x4, and Car Barn Drivers Club was the first place in the North East to see the new car "in the metal". There was also a team of off road experts from INEOS Automotive present on the night to answer questions and give technical and engineering insight into its creation.
July 2022 - "Hot Cars & Hot Dogs" – An event for petrolheads and their dogs at the Black Horse Beamish Pub
Our fourth Car Barn Drivers Club event was named "Hot Cars & Hot Dogs" and was held on Thursday 7th July 2022. We welcomed both petrolheads and their dogs to our show field at Car Barn once again, and served BBQ food such as loaded hot dogs. We enjoyed an excellent turn out of over 200 cars and excellent weather, which made for a great summer's night to spend around a huge variety of cars and dogs. Cars on display varied hugely, from classic Fords and Lotus, modern Astons and Porsches, and everything in between, be it retro, performance, sports or modified, and demonstrated the wide range of different enthusiasts that Car Barn Drivers Club attracts.
August 2022 - "Driven up the wall" - Our summer driving event along Hadrians Wall
Our fifth Car Barn Drivers Club event "Driven up the Wall" was our August driving event. Instead of our usual evening gathering, we took part in the Hadrian's Wall 1900 Festival Tour on Sunday 7th August 2022. Hexham & District Motor Club hosted the Roman 1900 Festival Tour which covered approximately 130 miles, and featured the upper reaches of the River Tyne and parts of the North Pennines. The event was an un-timed rally, seeing various types of roads from tarmac to dirt. The Tour started with breakfast from 8am at The Sill National Discovery Centre, where entrants were given easy to follow route instructions, and it ended at the Twice Brewed Pub where food and refreshments were provided. Our single car entry was Car Barn's own track-ready 2003 Noble M12 GTO. The mid mounted twin-turbocharged 3.0L V6 engine produces 352bhp, in a car weighing only 1050kg, whilst also sounding the part. Our Noble is also fitted with the limited slip differential as seen in the 3R. Our Noble was also liveried with the Car Barn Driver's club logos, in order to make an already standout car even more individual!
September 2022 - "All in the Detail" - A detailing demonstration held at Car Barn by top detailing companies from around the North East
Our sixth and penultimate event of 2022 was "All In The Detail". We know car enthusiasts like to keep their pride and joy in tip top condition, so for September's event, Car Barn invited top detailing companies from around the North East to demonstrate their expertise and help you to ensure the best results when detailing your vehicle. Taking place on Thursday 1st September from 5:30pm until 8:00pm, we welcomed special guests North East Detailing Supplies, DDB Detailing, and JMD Detailing to the Car Barn. North East Detailing Supplies are based in Sunderland, and stock a wide variety of supplies and accessories. DDB Detailing are travelling from their base in South Shields, where they perform services such as Gtechniq Ceramic Coatings, Suntek and Hexis Paint Protection Film, Vehicle Wrapping, and more. JMD Detailing, in Newcastle, offer a mobile service as well as welcoming customers to their unit. Their services include everything from a basic wash, to a paint correction detail. The Black Horse pub also served food to Drivers Club guests. We once again enjoyed a large turnout and our Drivers Club events have consistently grown in popularity month after month with more and more people attending, and we see vehicles for all tastes including Ferrari, Lamborghini, Porsche, Nissan GTR, American Hot Rods, Aston Martin, Lotus, TVR, and more!
October 2022 - "Quiz Night" - Quiz night for guests at The Orchard Marquee to send off show season 2022
Our seventh and final Car Barn Drivers Club event of 2022 was a quiz night for our Drivers Club guests.
Once again, the event was held at Red Row Estate, on Thursday 6th October 2022 from 5pm until 7:30pm.