1974 2000 GTV
ENQUIRE NOW
SOLD

Use our bespoke finance calculator to discover how we could help you to get the car of your dreams.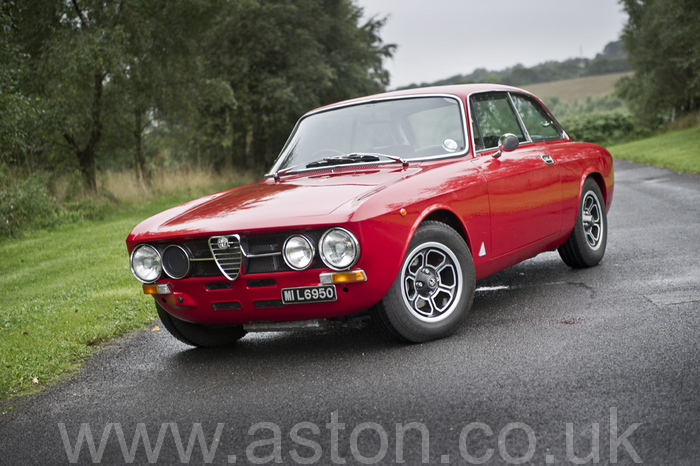 This sublime GTV has been subject to the most comprehensive and meticulous restoration by one of the world's leading Alfa Romeo specialists.

 The brief was to create the ultimate 8 valve GTV for "fast road use" incorporating the best of period and modern materials, products and engineering to create a concours "drivers" car. ------------------------------

 An outline of the restoration:

 Bare metal restoration incorporating n/o/s panels (from specialists Afra in Italy), 4 wings, inner, mid and outer sills, front panel etc.

 Painted with Standox paint refinishing system in "Alfa Romeo Rosso 501".

 All interior trim renewed, including veneers, headlining, carpets etc. Fully rebuilt & reupholstered seats by TA & JM Coburn. 4 x hidden inertia reel seat belts.

 New wiring harness incorporating modern relays.

 Harvey Bailey suspension kit, Regina adjustable top arms, Bilstein all round plus drilled & grooved discs. Period perfect magnesium Momo Vega alloys.
 Totally rebuilt matching numbers engine - Lightened & dynamically balanced, 180 bhp, new Colombo & Bariani 12mm cams, new 45 DCOE 0.41 high comp pistons, twin electric fans, electronic ignition plus full GTA manifold and system.

 Full gearbox rebuild by Cloverleaf Transmissions.

 Limited Slip Differential rebuilt to complement the rebuilt transmission specification.

 The list goes on and on......(full spec sheet available on request) ------------------------------ Restored to the highest level, with all the right bits, by all the right people!

 This beautiful 2000 GTV must surely be one of the most desirable available anywhere in the world today, and at a fraction of the build cost, it represents a fantastic opportunity for anyone interested in the best that classic Alfa Romeo ownership has to offer. For further information please contact a member of our sales team:
 +44 (0)1207 233 525
Call us on
+44 (0) 1207 233 525
Or why not try our Car Finder Service to locate your perfect match?