1952 Lagonda 2.6 4 Door Saloon
ENQUIRE NOW
£29990

Use our bespoke finance calculator to discover how we could help you to get the car of your dreams.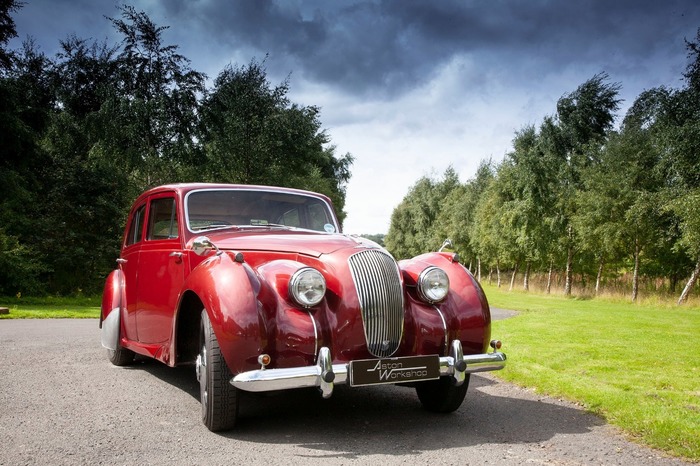 We are delighted to offer for sale this Lagonda, presented in Dubonnet Red with Magnolia trim.
The Lagonda was built as the Flagship of the David Brown Car Division, bringing with it the Bentley designed engine to push its sister car, the Aston Martin, into the next chapter of its high performance history.
The Lagonda led the way in the late forties as a performance saloon with four wheel independent suspension, inboard rear brakes, aluminium panelled body and the glorious 2.6 litre twin overhead camshaft engine, which carried Aston Martin throughout the 1950's.
This Lagonda is being released from 47 years of ownership. It initially enjoyed a refurbishment to bring it back to a roadworthy usable condition, followed by ongoing maintenance over the years to enable the car to be enjoyed both for everyday use and attendance at classic car events.
The odometer shows the mileage covered during this period.
The history documents that it has had an engine rebuild a brake master cylinder and reline, as well as a servo upgrade and a conversion from column gear change to the more favoured floor change.
Whilst not being a showpiece, this is a good looking classic vehicle looking for a new owner to use, enjoy and bring to whatever standard of presentation they choose.
For further information, or to arrange a viewing, please contact our Sales team.
Call us on
+44 (0) 1207 233 525
Or why not try our Car Finder Service to locate your perfect match?