1946 Chevrolet 1/2 ton Truck
ENQUIRE NOW
SOLD

Use our bespoke finance calculator to discover how we could help you to get the car of your dreams.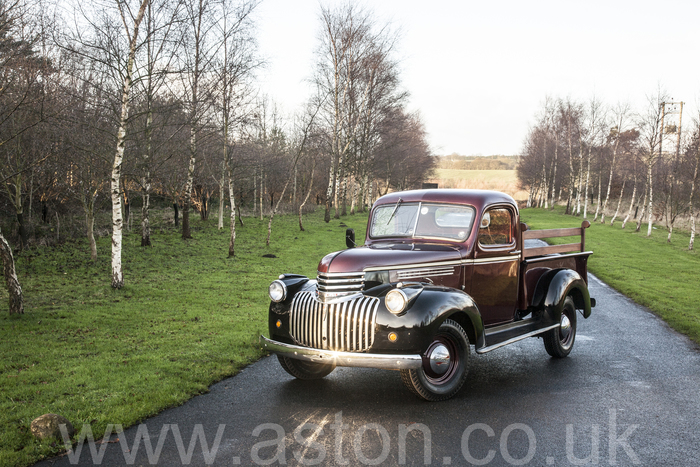 Known by motor historians as the "Wurlitzer ", and there can be no better description of the 1941 Chevrolet 1/2 ton Truck. Fairing the headlights into the Fenders was considered ultra-modern at the time, and the massive chrome grille dominating the front makes even the most outlandish American cars of the 1950's seem tame by comparison.

Powered by the famous Stove Bolt Six, it could produce 90 BHP!

Production was halted in 1942 in order to concentrate on the war effort, resuming again in August 1945 with more or less the same models as before the war. They did however introduce a few refinements including a new range of colours. Production of this model ceased in 1947.

This 1946 1/2 ton truck (or the 3100), has spent its entire life in South Africa. It has never seen snow or salt and is in lovely condition as a result. Being a utilitarian vehicle it has led a working life but was always cared for by its farming owners.

It is now an incredible 70 years old, but this handsome vehicle always manages to turns heads. Unlike many other classics of the era, spares are easy to find, so there's no reason why this Chevy can't soldier on for another 70 years or more.

A rare opportunity to purchase a very original, cared for classic at a realistic price that is sure to give enormous pleasure for generations to come.

For further information, please contact a member of our sales team:

+44 (0)1207 233 525
Call us on
+44 (0) 1207 233 525
Or why not try our Car Finder Service to locate your perfect match?