1975 Citroen DS 23 Pallas
ENQUIRE NOW
SOLD

Use our bespoke finance calculator to discover how we could help you to get the car of your dreams.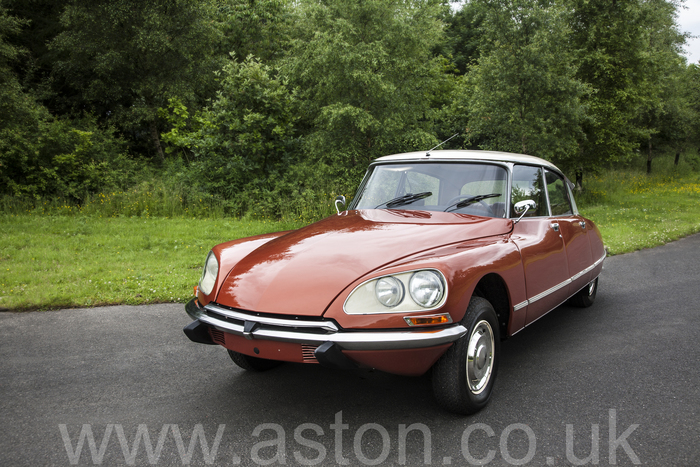 Make no mistake, a piece of motoring history was created the day Citroen unveiled the DS. Not only did the car look unlike anything that had gone before but was also a tour-de-force technically too. With features such as a high pressure hydraulic system including suspension, twin circuit disc brake system, power steering and the famous turning lights, it didn't just look ahead of its time!

The DS 23 was introduced in 1972 and the model we have for sale is not only the sought after Pallas electronic injection version but also one of the very last DS to be made (production ceased in 1975).

Capturing the era perfectly in the stunning colour combination of Burnt Orange Metallic with Cream roof and Brown interior this particular part of our European motoring heritage is not to be missed.

For more information please contact a member of our sales team:

+44 (0)1207 233 525
Call us on
+44 (0) 1207 233 525
Or why not try our Car Finder Service to locate your perfect match?