Brand New Morgan Plus Four Automatic
ENQUIRE NOW
£71,911

Use our bespoke finance calculator to discover how we could help you to get the car of your dreams.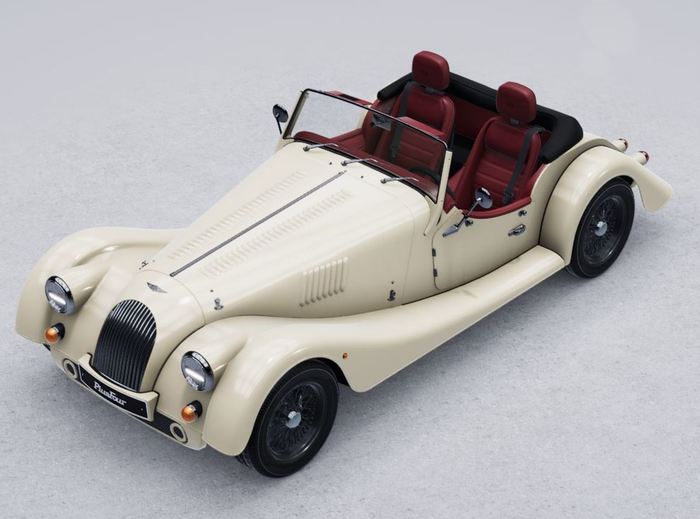 New Model Morgan Plus Four Automatic arriving Mid March 2021
Combining traditional and modern qualities this brand new RHD Morgan Plus Four Automatic is fitted with a BMW 2.0 Litre Twin Power Turbo in-line four cylinder engine. Producing 255 BHP and reaching 0-62 mph in 4.8 seconds, these brand new Morgans can outperform a large proportion of sports cars that are on the market today.
Constructed with a CX-Generation bonded aluminium platform, the lightweight body means that the dry weight is only 1009kg. Morgans bring together lightness, power and handling to create the ultimate drivers car.
The traditional stylings of a Morgan is ever present, combining the unique blend of craft, heritage and pure driving experience, these qualities make Morgans a very desirable collectors item all over the world.
Sports Ivory
Morgan Mulberry Leather Interior
Box Weave Black Carpets
15" Black Wire Wheels
Black Centre Steering Wheel
Black Grille Mesh
Heated Seats
Morgan Logo Headrests
Speaker Preparation with Bluetooth
Union Jack Badges in Black
New Car delivery mileage only
Actual fees including delivery, registration, pre-delivery inspection, and market-specific taxation may be additional to the prices shown.
For more information or if you would like to speak to our sales team please contact +44 (0) 1207 288 760 or sales@beamishmorgan.com
Call us on
+44 (0) 1207 233 525
Or why not try our Car Finder Service to locate your perfect match?