Alpine A310 V6 GT
ENQUIRE NOW
Sold

Use our bespoke finance calculator to discover how we could help you to get the car of your dreams.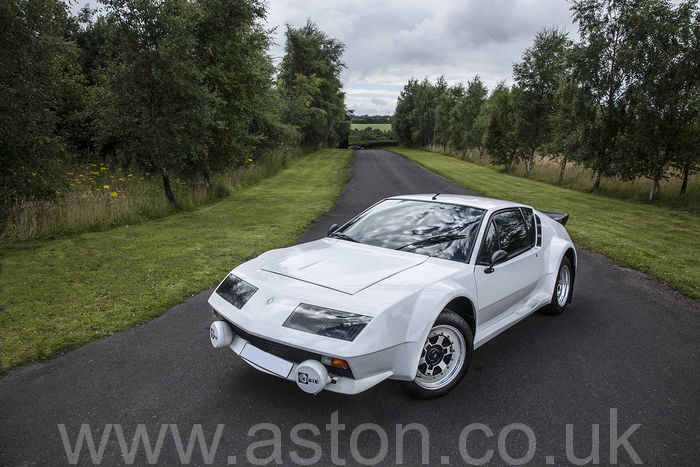 The first model of the A310, built 1971-1976, was a car with a four-cylinder engine and six front lights. In 1976 the A310 was restyled by Robert Opron and fitted with the more powerful and newly developed 90-degree 2,664 cc V6 PRV engine. The car was first shown at the 1971 Geneva Motor Show. The prototype A310 had louvres across the rear windscreen but these were not carried over to the production model. The A310 was labour intensive, having been developed for small-scale artisan production - a single car could take 130 hours to build. Like the iconic De Lorean DMC-12, which used the same PRV power-train, the engine was mounted longitudinally in the rear, driving forward to the wheels through a manual five-speed gearbox. The driving position is low and sporty and accentuating the sporting credentials the later V6 received a black rear spoiler, useful for keeping the tail planted at high speed. With 150 PS (110 kW) on tap, the A310 PRV V6 was Renault's performance flagship capable of 220 km/h (137 mph). Built in the same year that Guy Fréquelin won the French Rally Championship in an A310 and very rare in White & Black, this purposeful, slow slung street racer, was until recently, part of an eminent UK collection and is now ready to be enjoyed by it's next custodian. For more information please contact a member of our sales team: +44 (0)1207 233 525
Call us on
+44 (0) 1207 233 525
Or why not try our Car Finder Service to locate your perfect match?