Slot Car Barn - Event Roundup
14 April 2023
On Thursday 13th April the Car Barn Drivers Club returned for 2023 with Slot Car Barn!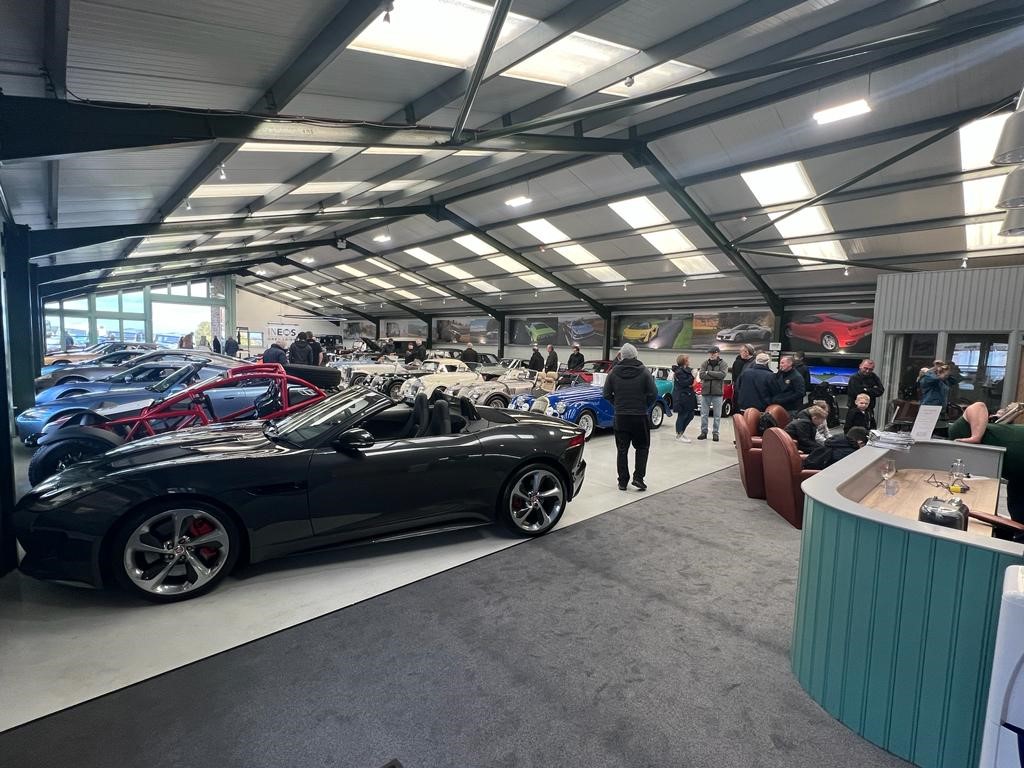 Celebrating the most exciting motorsport at the smallest scale, Slot Car Barn took place in our newly redesigned showroom where our custom Scalextric track and Sim Racing rig now reside! Local enthusiasts brought down a wide range of cars, including Ferraris, Lotus, TVRs, Caterhams, Aston Martins, Porsches and a healthy array of Japanese marques.
The Black Horse pub were on hand to supply the food for the night, with our range of 'Slot Noodles' going down a treat with Car Barn Drivers Club guests. Inside the showroom, our Scalextric track and Race Simulator provided the battleground for head-to-head competitions, with plenty of lap times up on our leader board.