1937 Alvis 4.3 Litre Short Chassis Sports
ENQUIRE NOW
SOLD

Use our bespoke finance calculator to discover how we could help you to get the car of your dreams.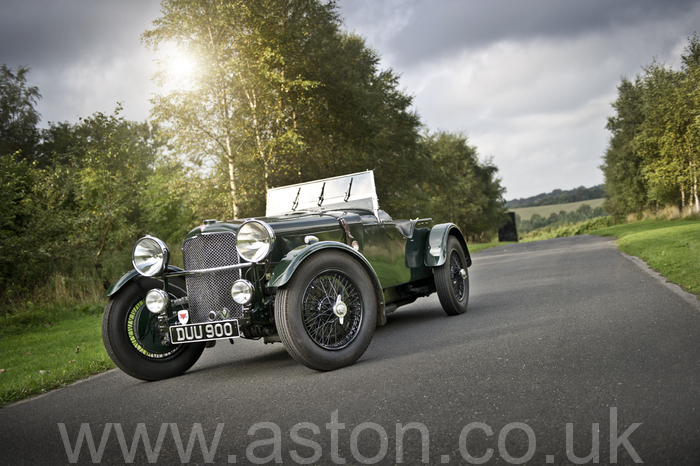 Engine 4624cc Engine No. 14804 (1937 4.3) Chassis No. 14358 Car Number 18703 (1937 Speed 25B) Car No. 18980 (1937 4.3) This car has a fascinating history, built in the 1960's by Ian Woolstenholm, proprietor of 'Woolies' to compete in Vintage Sports Car Club events of the day, it was the quickest car in the collection and was subsequently sold to finance the the start up of the business. Records on file indicate that DUU 900 was built from the remains of two 4.3's and a speed 25 SB in 1960's. The bulkhead of car no. 18980 (4.3) sits atop chassis no. 14358 Sp 25 which is powered by engine no. 14804 (4.3), thus creating an exciting PVT high performance road/race/rally car. It has had a continuous competition history for the past 45 years, mainly in VSCC events, appearing on the cover of November 1965 Autosport in its original colour of racing blue at the start line of Prestcott Hill Climb on a beautiful sunny day, an image that could easily be recreated today. The car continued in competition when acquired by Bruce Spollen in the early 1970's and then by David Roscoe in 1976. David Roscoe continually developed the car during his ownership with an immense amount of work being carried on the engine which now develops 178 b.h.p. @ 4500 revs. The gearbox has a specially manufactured set of close ratio, straight cut gears which are very effective on a race circuit. Continuing its racing career in the hands of Brian Maile, who purchased it in 1999, the car has won the Hulbert Trophy (awarded to the most successful Alvis Driver in a season) three times. It recently returned from the Circuit des Remparts event in Angouleme where it achieved second place in the Sports Car Event. Quite remarkably for a car such as this, it was driven to the event, just north of Bordeaux, raced and then driven home! Its most recent result, in the hands of owner Fred Multon, was Best Time of Day at the historic Boness Hill Climb. In summary, an incredibly exciting Alvis with race proven mechanicals '...this car is capable of truly remarkable performance' The Motor Magazine, 1937. For further information, please contact a member of our sales team: +44 (0)1207 233 525
Call us on
+44 (0) 1207 233 525
Or why not try our Car Finder Service to locate your perfect match?