1955 Alvis 3 Litre - Graber TC 108G
Sold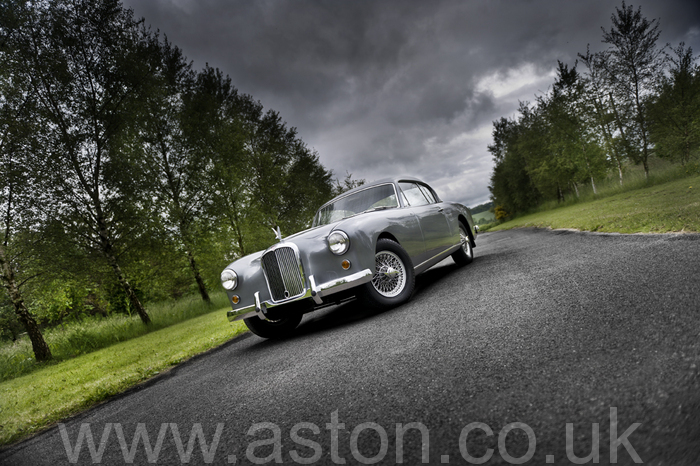 In the 1930's "Carosserie Graber" became World famous for beautiful convertible and coupé body designs and for perfect craftsmanship. Until his death in 1970 Hermann Graber designed and built over 800 Coachworks on chassis from Alvis, Aston-Martin, Bentley, Bugatti, Duesenberg, Lagonda, Packard, Rolls-Royce, Rover and others. The Graber bodied model (TC. 108/G) came as something of a surprise to those in the Alvis community when it was first shown at the Paris show of 1955. At that time the future of Alvis cars was a matter of considerable speculation. Few were aware that "Carosserie Hermann Graber" had been building bodies to special order on the 3 litre chassis for sale to clients on the continent since 1951. This bespoke model was hailed as one of the most beautiful in existence and arrangements were quickly made for the new Graber designed bodies to be built by renowned Loughborough coach-builders, 'Willowbrook'. The car we have for sale here was the first car to be delivered to a UK customer after It was ordered by a Mr Shulman at the 1955 Motor Show. The car was in fact a present for Mr Shulman's wife after she fell in love with beautiful Graber design during a visit to the Alvis stand. In actual fact only sixteen of these gorgeous cars were ever produced, and this combination of rarity and indisputable good looks makes it one of the most sought after Alvis models ever produced. Anyone interested in this fabulous, rare Alvis should contact a member of our sales team as soon as possible to avoid disappointment: +44 (0)1207 233 525 Video of this car... -------------------------------------------- Original literature...
Call us on
+44 (0) 1207 233 525
Or why not try our Car Finder Service to locate your perfect match?