1962 Austin Healey 3000 MKII BT7 Roadster
ENQUIRE NOW
Sold

Use our bespoke finance calculator to discover how we could help you to get the car of your dreams.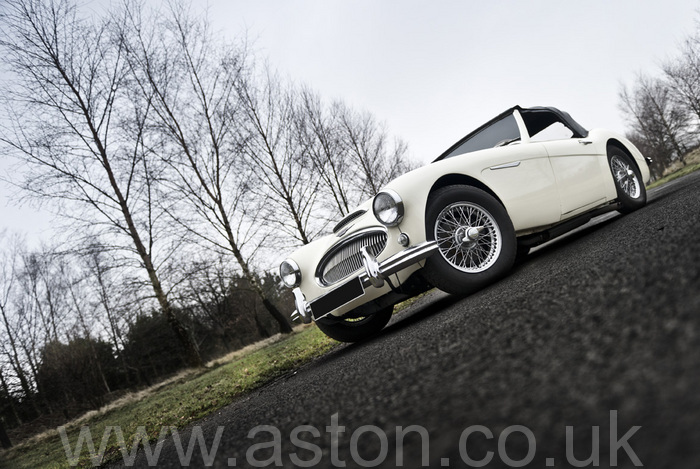 The 3000 MkII appeared in 1961 and Austin Healey made a total of 11,564, of which 5096 were the BT7 MkII. The MKII featured a new vertical-slatted radiator grille and tripple-SU 132bhp engine up from the 124bhp of the MKI. Indeed, many of these cars were raced at various locations around the world, such was their sporting prowess. This particular car was subject to a complete, 'body off' restoration some 10 years ago and has had only two local, professional keepers in the last 20 years. The recorded mileage of 25437 is believed to be genuine. Few cars capture the golden age of British motoring as definitively as these beautifully styled motoring legends, and it is always a pleasure to get behind the wheel on a summer's evening and seek out your favourite 'B' roads. Truly what classic car ownership is all about! If you would like any further details, please contact a member of our sales team on: +44 (0)1207 233 525 -------------------------------------------------------------- History of the 3000 MKII Introduced in March 1961, the 3000 Mk II came with three SU HS4 carburettors and an improved camshaft, designated the BT7 MkII (4-seat version) and BN7 MkII (2-seat version). However, upon the introduction of the BJ7 (2+2 seats) model in January 1962, the number of carburettors was reduced to two, (SU type HS6) because of the problems experienced with balancing three carburettors. As a result of the introduction of the BJ7, the BN7 MkII was discontinued in March 1962, and the BT7 MkII followed in June 1962. Externally, the main changes introduced with the BJ7 were a vertical barred front grille, wind-up windows rather than side curtains, an improved hood, and a wrap-around windscreen. Optional extras were similar to the MkI, although the option of a factory hardtop was not available from the BJ7's introduction. From August 1961 a brake servo was also available as an optional extra, which greatly improved braking performance. The BJ7 was discontinued in October 1963 with the introduction of the 3000 MkIII. A 3000 MkII BT7 with hardtop and overdrive tested by the British magazine The Motor in 1961 had a top speed of 112.9 mph (181.7 km/h) and could accelerate from 0–60 mph (97 km/h) in 10.9 seconds. A fuel consumption of 23.5 miles per imperial gallon (12.0 L/100 km; 19.6 mpg-) was recorded. (Source: Wikipedia Feb 2011)
Call us on
+44 (0) 1207 233 525
Or why not try our Car Finder Service to locate your perfect match?