Mini Cooper S
ENQUIRE NOW
Sold

Use our bespoke finance calculator to discover how we could help you to get the car of your dreams.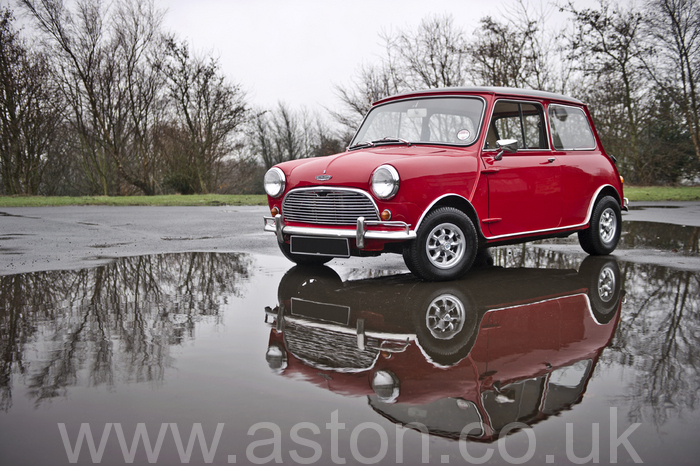 A lovely, original example of the iconic Mini Cooper S MK1. In Tartan Red with black roof and grey and gold interior, it really captures the spirit of the 60's. The subject of a sympathetic restoration over the last 10 years it has a total recorded mileage of 36,800, with only 2000 of those covered in the last 15 years! Fitted with 4.5 inch, genuine Mini-Lite alloys and a wood rimmed, Moto-Lita steering wheel, it manages to look both understated and purposeful at the same time. Fitted with inertia reel seat belts and laminated windscreen, it has also had a re-build of the 1310cc (98bhp) engine 1500 miles ago (Nov 2005) H4 SU twin carbs +40 forged pistons Electro crack tested SW5 camshaft Duplex Vernier Lightened flywheel Balanced Gearbox overhaul Dual core radiator Supplied new to Jackson's garage in Surrey, it comes complete with a huge history folder, including a British Motor Industry Heritage Certificate and lots of old bills, registration documents etc. This particular Cooper S has clearly been cherished over the decades and is a lovely example of the Monte Carlo winning classic. If you are at all interested in this classic Mini Cooper, may we steel the title of the "chase theme" from the movie, and suggest you "Getta Bloomin' Move On", contact our sales team as soon as possible: +44 (0)1207 233 525
Call us on
+44 (0) 1207 233 525
Or why not try our Car Finder Service to locate your perfect match?