2008 Bentley Brooklands
Sold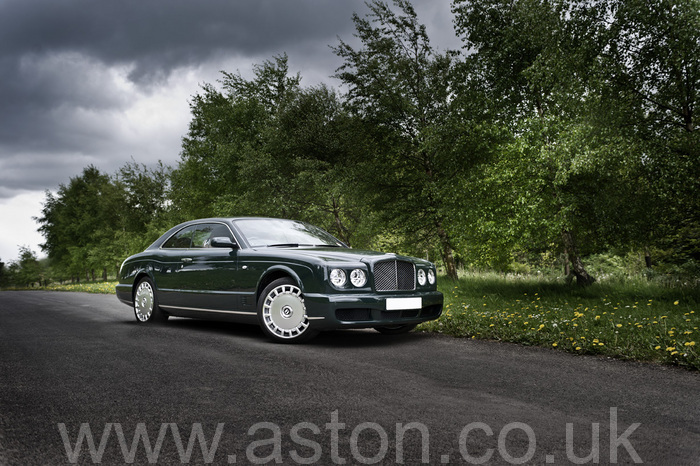 This Bentley is a phenomenal car in every sense. Nothing else can match it for sheer presence, thanks in part to the 5.4 meter length and 20 inch road wheels but also thanks to the sense of tradition oozing from every inch of this wonderful car. A true Bentley great, it has the ability to propel the occupants from 0-60 MPH in just 5 seconds thanks to the 530BHP and massive 1,050Nm of torque generated by the 6.75-litre V8 powerplant. The following quote gives a sense of what that feels like; "This is twitch-of-the-toe motoring, in which you advance from one speed to the next apparently by little more than the power of thought. There's no need to jam your shoe into the carpet or drop down through the gears to get it to go; there's no howl of protest from tortured mechanicals; it just keeps on accruing speed until the gentlest easing of pressure from your foot tells it to stop. There is really nothing else like it." The Sunday Times online As can be seen from our photographs (of the actual car for sale) the interior is incredibly luxurious and beautifully made and no two are likely to be the same given that there were over a billion trim combinations available at launch! A low mileage example of one of the greatest models ever produced by one of the world's greatest manufacturers, and one of only 550 planned for production, this rare Bentley Brooklands now represents incredible value. Please contact a member of our sales team for further details.
Call us on
+44 (0) 1207 233 525
Or why not try our Car Finder Service to locate your perfect match?