1969 Jaguar E-Type 4.2 Series 2
ENQUIRE NOW
SOLD

Use our bespoke finance calculator to discover how we could help you to get the car of your dreams.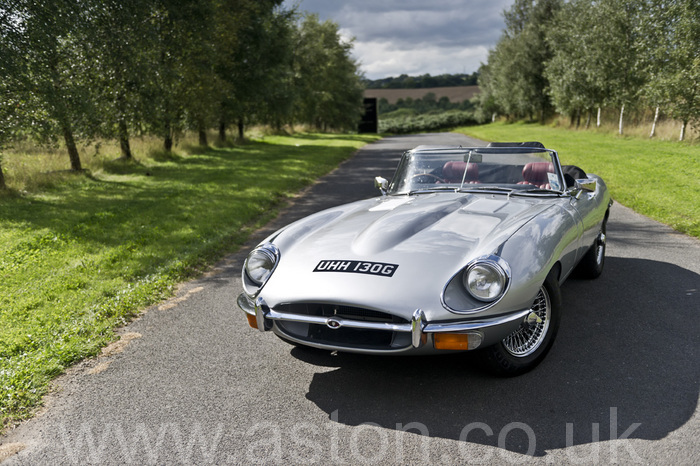 Considered by many to be the ultimate driver's 6 cylinder E-type, the Series 2 is not just great for those summer evenings darting around the back roads but its also difficult to beat as a long distance touring drop-top. This particular car was imported from California and was converted from LHD to RHD during the subsequent; no-expense spared full restoration. The restoration was completed in 2007 and the car was then registered in the UK for the first time. During this restoration the tub was stripped back to bare metal for inspection. It was then treated with a chemical rust inhibitor and acid-etch primed. Further primers were added, then the colour coats and finally an acrylic lacquer finish. The bonnet also received the same treatment after first being totally disassembled and the engine frames and picture frames were replaced as a matter of course. Engine & Transmission was rebuilt with Petrotronix distributor, Lucas LAR; Triple 2" SUs and SS sports exhaust plus this beauty is also fitted with 15" SS wheels. Every nut & bolt was removed from the car, and along with the front suspension components, they were cleaned and duplex nickel-cadmium plated. All glass is new but every bit of chrome is a re-plated original. As can be seen from the photographs, the overall condition of this iconic drop-top is superb. In the absolutely timeless colour combination of Talisman Silver with Ox Red Hide, this E-Type is simply stunning! NOTE: All of the original LHD components have been retained; therefore a conversion back to LHD is possible if required. Please contact a member of our sales team for further information or to arrange a viewing: +44 (0)1207 233 525 – sales@aston.co.uk
Call us on
+44 (0) 1207 233 525
Or why not try our Car Finder Service to locate your perfect match?