1971 Austin Mini Cooper S MkIII
SOLD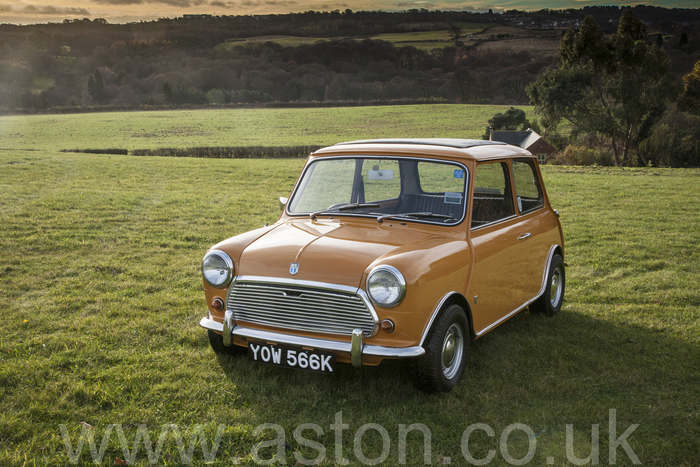 1971 Morris Mini Cooper 1293 S Abingdon Special Tuning. This very original and outstanding MK3 Cooper S, it was rebuilt by the special Tuning department at Abingdon (next to the competition department responsible for the Monte Carlo winning Works cars). Due to the owners close friendship with John Cooper he worked closely with John and the team at Special Tuning to create this fantastic fast road Cooper S. It has the Special Tuning twin carburettors, exhaust manifold and a balanced tuned engine. The car was kept by the same owner for 36 years but at the age of 92 he decided it now needs a new owner. It has covered around 30,000 miles and it runs beautifully. He has always driven it as part of his fleet of 5 minis. It has never been off the road and has been driven at least 10 dry miles every 2 weeks to keep it in perfect running order the body is un-welded and original. The engine offers a car that runs very smoothly and is well behaved in traffic but equally very fast when the road allows. The instant acceleration is addictive and the way the car drives and stops are all credit to the Abingdon Special Tuning team. This is understood to be the last mini to come out of the department before it closed. This is a very special and collectable Cooper S in stunning original condition. It has also been placed on the Ex-Works and Competition Cooper Register which is part of the Mini Cooper Register.
Call us on
+44 (0) 1207 233 525
Or why not try our Car Finder Service to locate your perfect match?