Morris Isis
ENQUIRE NOW
£35,950

Use our bespoke finance calculator to discover how we could help you to get the car of your dreams.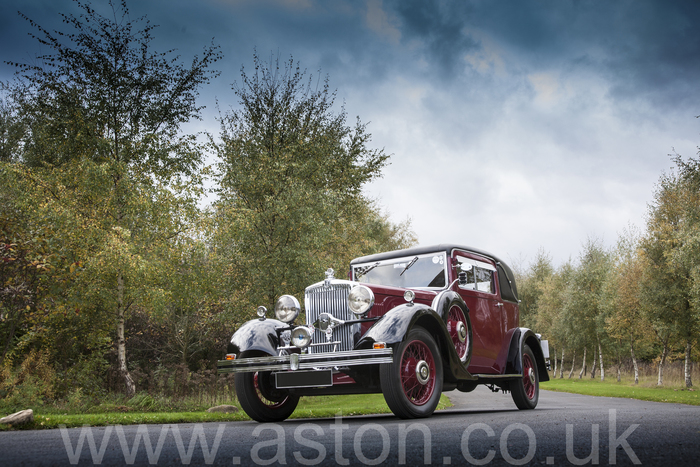 Morris sixes were around in small numbers in the early 1920s but the company's first serious effort did not materialise until 1927, with the appearance at the Olympia Motor Show of the 'Light Six'. Based on that of the Wolseley 16/45, the latter's JA-type engine was a 2,468cc overhead-camshaft unit with an RAC rating of 17.7hp. The first production examples shared the Oxford's 48" track dimension but this was widened to 56" early in 1928, when the model name was changed to 'Morris Six'. The latter designation disappeared in July 1929 with the arrival of the Isis, which retained the 17.7hp ohc engine but otherwise was almost entirely different, featuring a new chassis, all-steel Budd body (hence the American styling) and Lockheed hydraulic brakes. Other innovations included Calorstat radiator shutters, Triplex safety glass and chromium plated brightwork.
For 1932 there was a new Isis, which returned to traditional ash-framed coachwork and was less American in appearance. Beneath the skin though, the car remained much as before apart from a new four-speed gearbox, which replaced the old-three-speed unit. A cross-braced chassis was introduced on the 1934 model, a new radiator and Bendix automatic clutch/freewheel arriving at the same time. The Isis chassis was also used for the 3½-litre sidevalve-engined 'Twenty-Five', and the combined output of these two models had amounted to 3,467 units when production ceased in 1935.
This rare Morris Isis Sport coupé is finished in red over black with red leather interior, and is present in excellent condition, its engine having been reconditioned in July 2006 by the Blackmore Engineering Company, of West Sussex at a cost of £3,178 (invoice on file). The car has also been well cared for throughout it's current ownership being well maintained in all aspects of service and bodywork. This Morris drives very well and is ready to be enjoyed. The car is offered with Journal of the Morris Register (Volume 6), various photographs, assorted expired MOTs, Swansea V5 registration document and current MOT/road fund licence.
There is only 3 known Coupe's left in the UK.
Please contact the sales team for more information or to arrange a viewing.
Call us on
+44 (0) 1207 233 525
Or why not try our Car Finder Service to locate your perfect match?