VW Camper Van
SOLD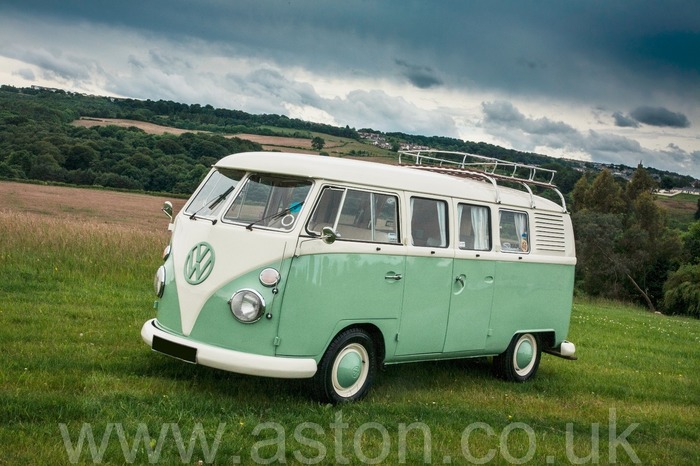 The first generation of the Volkswagen with the split windshield, informally called the Microbus, Splitscreen, or Splittie among modern fans, was produced from 8 March 1950 through the end of the 1967 model year.
From the 1963 model year, when the rear door was made wider (same as on the bay-window or T2), the vehicle could be referred to as the T1c. 1964 also saw the introduction of an optional sliding door for the passenger/cargo area instead of the outwardly hinged doors typical of cargo vans.
1964 Chassis Numbers - 1144282 > 1328871
This van is numbered 128085 with engine number ADR2156
This fully restored VW campervan has benefited from a chassis up restoration and is today one of the best available.
Featuring 11 windows, split windscreen and usable camper configuration with incredible detail.
The vans engine is a 1598 cc and offers superior power than the earlier models.
For this 1964 model, you could now order patterned seat covers and amongst "upgrades" the windscreen wipers were greatly improved along with the heating system. It has a working fridge, blaupunkt period stereo, roof rack and has been an active split screen UK member car.
She is an original Right hand drive car that was purchased in Australia before commencing UK restoration in 2006 and 2007 (full file, pictures and restoration CD).
Since completion the car was dry-stored and sparingly used ensuring its time warp condition. With nothing needed other than a surfboard and a can do travel anywhere attitude this van will suit a careful VW Club member or vagabond showcasing her on a European tour.
Call us on
+44 (0) 1207 233 525
Or why not try our Car Finder Service to locate your perfect match?